urgent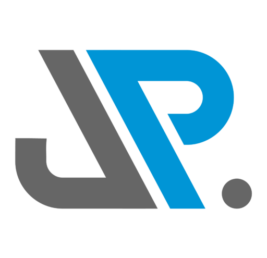 HR Advisor (Junior)
€2,700.00 - €3,500.00 / Monthly Full time
Posted 1 year ago
Apply Before: December 30, 2023
's-Gravenweg 114, Nieuwerkerk aan den IJssel, 2911 CJ View on Map
Save Job
Email Job
Job Detail
Job Description
For our client in the meat production industry, we are looking for a (junior) HR Advisor who will be responsible for the recruitment and selection of new employees and interns. Are you seeking a new challenge and eager to contribute to the continued growth of this client with your skills? Then you are the person we're looking for.
About You
You are someone with a good understanding of people. You recruit the right individuals for the right positions and can not only assess their needs but also respond effectively. You are approachable to both new and existing employees and can represent the company well. As a point of contact, you are not only a good listener but also capable of translating feedback into process improvements.
Your Responsibilities
As a (Junior) HR Advisor, you will be responsible for the recruitment and selection of new employees and interns. Additionally, you will oversee absence management and onboarding/offboarding processes. You demonstrate your expertise through the accurate application of laws and regulations such as social legislation, company procedures, employment contracts, the Work and Income (Capacity for Work) Act (Wet Verbetering Poortwachter), etc. You serve as the HR point of contact for (future) employees and managers. The HR department you'll be a part of acts as the reference for questions related to aspects such as collective bargaining agreements (CAO), employment terms, and company policies. Lastly, you can take part in various projects and collaborate within a team to enhance process improvements.
Where You'll Work
Your new employer is a globally operating veal production company. They supply wholesale, retail, catering businesses, industry, and hospitality in over fifty countries. The company has become one of the most significant veal-processing enterprises worldwide. You'll be part of the HR department responsible for the development and implementation of the personnel policy within the organization. The department consists of an HR Manager, 1 HR staff member, and 2 time registration employees. Your direct supervisor is the HR Manager.
This is why you want to work for this client!
In addition to a challenging role with a promising future for your personal development, we offer a competitive salary, travel allowance, the possibility of a permanent contract based on strong performance, and a comprehensive pension plan. Furthermore, the option of a company car can always be discussed. If you want to be considered, apply now, and we'll promptly inform you if you qualify for an interview at our office.
What You Need
Fluency in Dutch and English

Bachelor's degree

Minimum of 2 years of work experience in a similar role.
Required skills