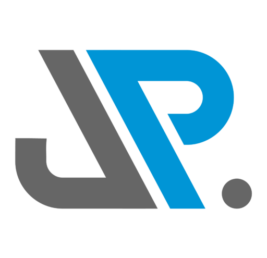 Payroll Administrator at JobPoint
€2,500.00 - €3,500.00 / Monthly Full time JobPoint
Posted 7 months ago
Apply Before: December 30, 2023
Rijswijk View on Map
Save Job
Email Job
Job Detail
Job Description
Are you a precise and experienced payroll administrator? Do you want to take responsibility for accurate and timely payroll processing? JobPoint is looking for a dedicated payroll administrator to join our team!
About You
As a payroll administrator at JobPoint, you are responsible for the complete payroll administration of our employees. You ensure accurate processing of salaries, wage taxes, and social premiums. Additionally, you are updated on the latest laws and regulations in the field of payroll administration and apply them in practice. You work closely with the HR team to ensure that all employee data is processed correctly and that any changes are implemented in a timely manner.
Your Responsibilities
Handling payroll administration, including processing changes and checking data
Calculating and processing wage garnishments, pension premiums, and other deductions
Providing data for wage tax returns and pension declarations
Answering questions from employees and managers about salary and personnel-related matters
Contributing to the optimization of the payroll administration process and improving internal procedures.
Why You Want to Join Us!
A challenging role in a growing company with an informal work environment.
Market-competitive salary, dependent on experience (€2,500 - €3,500 per month)
Travel expense reimbursement
Opportunity to pursue further education and courses
Opportunities for advancement within the organization.
What You Need
At least a completed MBO education in the direction of payroll administration or similar
Proven work experience as a payroll administrator, preferably in a staffing or payroll environment
Solid knowledge of laws and regulations in the field of payroll administration
Experience with payroll systems and Excel
Accuracy, attention to detail, and strong analytical skills
Excellent communication skills and a customer-focused attitude.
Interested?
Are you excited about this vacancy? Fill out the application form on our website and attach your cover letter and CV (including a photo). We will contact you as soon as possible to discuss the possibilities.