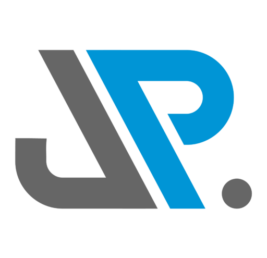 Process Support Officer
€1,800.00 - €2,300.00 / Monthly Full time
Posted 1 year ago
Apply Before: December 30, 2023
's-Gravenweg 114, Nieuwerkerk aan den IJssel, 2911 CJ View on Map
Save Job
Email Job
Job Detail
Job Description
For our client in the meat production industry, we are looking for a Process Support Officer who will be responsible for maintaining a smooth and organized production process both on the shop floor and externally. Are you seeking a new challenge and are you someone who likes to be in control when it comes to the production process? Then you are the one we are looking for.
About You
You are someone who can work neatly and organized. Someone who can easily handle product flows and isn't afraid to take on the role of Process Support Officer with a diverse range of tasks. You are capable of working both independently and closely with colleagues and team leaders. As a key player, you take on your responsibilities in a crucial supporting role for a well-functioning production process.
Your Responsibilities
As a Process Support Officer, you have a diverse set of responsibilities throughout the day. When you start your tasks, you have direct communication with the team leadership about ongoing matters and the tasks that are needed at that moment. You are involved in preparing the work, such as setting up new crates and weighing residual flows. You closely monitor Trace and Work Orders. You verify the work order reports for accuracy, and in case of any deviations, you report this to your team leader. During the closure, you are responsible for closing all applications and computer cabinets within the production area. If necessary, you make preparations for the tasks and get Treif Argon ready for use. Finally, you assist with unpacking goods and provide support with your flexible attitude in other tasks as needed.
Where You'll Work
Your new employer is a globally operating veal-producing company. They supply to wholesalers, retail, catering companies, industry, and hospitality in more than fifty countries. The company has grown to become one of the world's leading veal processing enterprises. You will be applying your experience at the location where the orders are prepared. The work environment is characterized by an informal atmosphere within an operational and logistical setting.
This is why you want to work for this client!
In addition to a challenging position with a promising future perspective where you can continue to develop yourself, we offer a competitive salary, travel allowance, a permanent contract for good performance, and a solid pension scheme. Furthermore, a company car is always open for discussion with us.
Do you want to be considered? Apply now and we will let you know as soon as possible if you qualify for an interview at our office.
What You Need
Speaks the Dutch language.

MBO diploma

Experience
Required skills
Related Jobs
Skilled Production Worker Full time

's-Gravenweg 114, Nieuwerkerk aan den IJssel, 2911 CJ

Published 1 year ago Salary €2,000.00 - €2,800.00 / Monthly

For our client in meat production we are looking for a Production Employee who will be involved in meat processing. Are you looking for a new challenge and ...

Process Operator Full time

's-Gravenweg 114, Nieuwerkerk aan den IJssel, 2911 CJ

Published 1 year ago Salary €2,000.00 - €2,800.00 / Monthly

For our client in meat production, we are looking for a Process Operator who will be involved in order processing and sales in both the Netherlands and abroad. ...